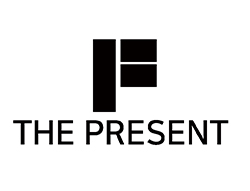 누구든 행복을 좇지만 행복을 누릴 수 있는 건 지금 이 순간뿐입니다.

더 프레젠트 컴퍼니는 지금 이 순간의 행복을 위해 살아가는 모든 이들을 응원합니다.

소속 배우에게도 신뢰를 바탕으로 연기 활동을 위한 최선의 환경을 제공할 것이며

배우의 권리를 법률로서 보호하고 선한 행보를 위해 최선을 다하겠습니다.

가치 있는 첫걸음을 내딛겠습니다.

We are always in the pursuit of happiness whether it be in the past, present, or future, yet we can only enjoy the happiness in the present moment.

Our company, The Present Co., is a purpose-driven company established based on this message to make the present moment a gift to our life.

With trust, we strive to build a safe and positive environment for our artists to perform to the best of their abilities. We will always ensure to legally protect our artists and promote an inclusive and socially responsible culture.

无论是谁都在追求幸福,但能享受幸福的只有现在这一瞬间。

The Present Company为所有为此时此刻的幸福而生活的人应援。

对所属演员也会以信任为基础,为演技活动提供最好的环境。

同时,我们也会用法律保护演员的权利,为善行尽最大的努力。

将迈出有价值的第一步。

誰でも幸せを追うが、幸せを享受できるのは今この瞬間だけです。

The Present Companyは、今この瞬間の幸せのために生きているすべての方々を応援します。

所属俳優にも信頼をもとに、演技活動のための最善の環境を提供致します。

また、俳優の権利を法律として保護し、善行のために最善を尽くします。

価値のある第一歩を踏み出しますので、多くのご関心とご応援宜しくお願い致します。